Home Protection Plan vs Homeowner's Insurance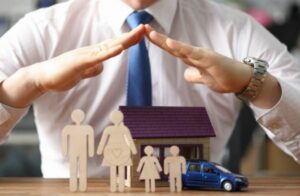 You might be offered a home protection plan or home warranty when purchasing a new home or making improvements to your house. Are you going to need more protection if you already have homeowners' insurance and product warranties?
The difference between protection plans and home warranties and homeowners' insurance are that the latter protects homeowners against a limited range of risks like fire, weather-related damage, and theft. Home protection plans and protection plans can be renewed infinitely, unlike product warranties, which have a fixed term that begins when the product is purchased. Home appliance protection plans particularly extended protection plan protect you from financial losses in case your appliance needs repair that could be costlier than you thought. You need protection from unexpected expenditures in case your household units that are no longer under a manufacturer's guarantee need to be fixed. 
Protection Plans: What Are They?
Protective services are service contracts that guarantee a residence's major systems will be maintained, repaired, or replaced at no additional charge. Routine maintenance and safety checks are often included in septic plans, and customers can schedule service visits for free if something goes wrong suddenly.
With each protection plan, homeowners can customize coverage for specific home systems such as heating, cooling, plumbing, and electrical. If your furnace is old, but your air conditioner is brand new, you might choose a maintenance-only cooling plan but a maintenance-and-repair heating plan.
How Do Home Warranties Work?
Home warranties cover the systems and appliances of a whole house at once. In contrast to home protection plans, home warranties cover repairs and replacements but not routine maintenance. Service appointments are subject to a small trade call fee.
It's easy and convenient to get a home warranty and to receive broad, valuable coverage across virtually every aspect of your home, as well as the peace of mind of knowing that professional service is available 24 hours a day. What is covered by a Home Protection Plan?
Homeowners can choose from a wide variety of plans. In order to find the best home protection plan for homeowners, they must figure out what their needs are. When purchasing a plan, buyers should conduct research and consult with service providers to determine which plan works best for them. Most protection plans cover the following items:
Appliances such as refrigerators, ovens, dishwashers, and others.

HVAC components such as furnaces, boilers, and air conditioners.

Low-voltage wiring such as alarm systems.

Electrical components such as generators.

Mechanisms, such as automated blinds and garage doors.
Home Protection Plans: What are the benefits?
If a homeowner's existing insurance policy or warranty does not cover certain appliances or systems, a home protection plan can help fill that gap in coverage.
Replacing an AC unit or water boiler can put a homeowner at risk of thousands of dollars in costs. Protecting the homeowner from these costs is a protection plan.
The homeowner doesn't have to look for a contractor or repair person because the plan provider already has relationships with many service technicians and will dispatch them to a residence.
Protection plans can be an incentive for buyers since they can be transferred to new owners if you decide to sell your home.
Get even more out of your home with Maxx's Products's Home Maintenance Plans today! Click HERE to Learn MoreFor more home maintenance tips and tricks!
Check out these links and other Maxx's Products Blog Posts for tips and tricks on your home maintenance care!
Home Maintenance Goals for New Year
Septic Christmas Tips
Septic Tips To Maintain Your System This Holiday Season
Being Thankful for your Septic System!
Leave us a review on Google! Here
Check out our video on YouTube: Here