Being Thankful for your Septic System!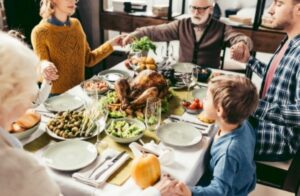 Have you ever thanked your septic system for making your life easier and tension-free? Think for a second about what happens if it failed to work properly or something went wrong with the tank? The Septic system plays a crucial role in treating underground wastewater.
What is a septic system?
A septic system is an underground structure for the treatment of wastewater where a septic tank with an anaerobic bacterial environment mineralize and decomposes the discharged waste. This type of system is usually built in rural areas where the modern centralized sewer is not available. 
Benefits of having a septic
An effectively working system offers the following advantages.
A septic system assures a highly clean environment as compared to a sewer system. You may see dirty water leakages from the severe pipelines that contaminate the soil and pollute the environment. In contrast, this is not the case with the septic system, as it is a very clean and smooth working structure that doesn't leave any such residue. 
Protection against diseases
Another amazing benefit of a septic system is that it provides complete protection against diseases by killing the disease-causing germs. Through water treatment, a septic system protects us from the following diseases. 
Typhoid
Diarrhea
Hepatitis
Crypto
And E. coli, etc.

 
A septic system is also easier to maintain with the clear and easy-to-follow maintenance instructions provided by the company. You may also contact the company for maintenance. 
If properly maintained, a septic system goes in the long run without costing you a lot of money. Instead, it is a more economical and affordable option that yields many positive outcomes for improving your life. s
Why we should thank our tank?
As discussed above, we should be thankful for our system because it brings so many benefits to our lives. The most important thing to be grateful for is that it minimizes our chances of getting sick by dealing with unhealthy and disease-causing microbes and bacteria. Without our septic systems, these bacteria can grow rapidly and approach our homes for creating diseases. 
Another powerful reason to be grateful to our septic is that it cleans our wasted water efficiently and keeps our environment safe and clean. If these systems stop working, our lives will become hell due to many issues and sicknesses.   
Tips on how to be septic safe during the holiday season
During the holiday seasons, many special occasions come that all of us try to enjoy to our fullest. While doing so, many of us unintentionally affect our system and, later on, regret doing so. To avoid damaging our septic system, here are the following simple tips on how to be septic safe during the holiday season. 
Don't throw any sort of leftovers at your garbage disposal because it may cause issues.

 

Make sure to avoid overloading your system but equally distribute the burden on all faucets.

 

Make sure to fix any water leakages to minimize the wasted water going into the system.

 

Avoid parking your cars at the drain field as it may hurt or impact the performance.
Avoid putting any chemicals that are not recommended by the septic provider company.
Always follow the maintenance instructions given by your service company provider.
Thus, make sure to install your system today and follow the above tips to enjoy all the benefits.
For more home maintenance tips and tricks!
Check out these links and other Maxx's Products Blog Posts for tips and tricks on your home maintenance care!
Spooky Halloween Septic Stories
What You Didn't Know About Bathrooms?
Plastic vs Concrete Septic Tanks What you need to know!
How to maintain your top 3 home appliances
Leave us a review on Google! Here
Check out our video on YouTube: Here