When it comes to installing a septic system, there are many considerations you must take into account. How big should the tank be? Where should the septic tank be located? What plants are safe to grow around the drainfield? What you should also consider is what type of septic tank you would like to have: plastic or concrete. Both of these materials have their benefits and drawbacks. Join us as we explore them.
Plastic Septic Tank Advantages & Disadvantages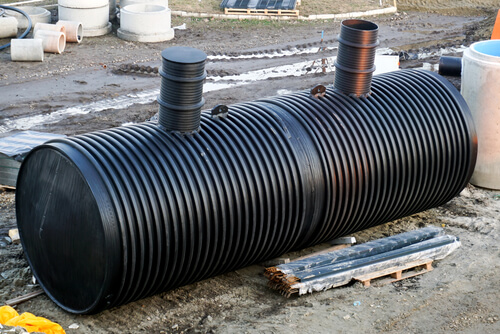 The advantages of purchasing a plastic septic tank are that they:
● Are resistant to cracking, unlike many concrete tanks
● Will not rust
● Weigh less, making the installation process easier
● Are cost-efficient
These advantages are the reason why many people choose to install plastic septic tanks over concrete tanks. The thought of old, rusty tanks is something that deters today's consumers and pushes them towards the lightweight, corrosion-resistant option. What these consumers should also be aware of is that plastic septic tanks aren't all good. Some disadvantages are that plastic tanks:
● Often have low effluent levels
● Run the risk of rising to the surface if not installed correctly
● Can be damaged during the installation process.
● Are not approved by some states
Concrete Septic Tank Advantages & Disadvantages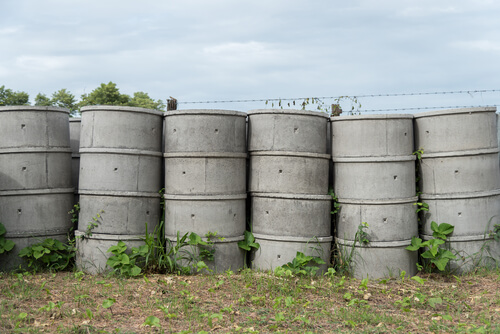 The advantages of purchasing a concrete septic tank are that they:
● Have higher effluent levels than those of plastic tanks
● Do not have the potential of rising due to being heavier than plastic tanks
● Will last long longer and are more durable than plastic tanks
● Are approved in every state
Concrete septic tanks have long been the go-to septic tank material for their sturdy and seemingly everlasting make-up. Septic professionals are more likely to choose concrete septic tanks when cost is not a consideration for the consumer. Besides cost, the consumer should also be aware that concrete septic tanks:
● Are susceptible to crack when exposed to extreme conditions
● Can make installation difficult due to their weight
● Are more likely to leak than plastic tanks
You now have the facts necessary to be an educated consumer. It is important that you also know that your septic system won't maintain itself. In addition to scheduled pumpings, septic tank additives are a simple and easy way to promote a healthy system. Maxx's Products offers a full line-up of products that are designed to reduce build-up in drain lines, degrade grease, and replenish bacteria and protease levels. Get your hands on a highly effective septic tank treatment when you place your order today!