Is your Septic Covered under your Homeowners Insurance?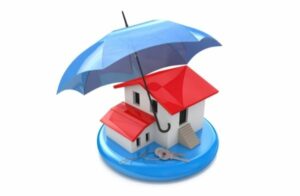 A Septic Tank is usually present in homes that have no connection to the city sewage system. This specific tank treats all the wastewater in the house, including the washing machine, toilets, showers, and sinks.  No one wants to see sewage seeping into the house through a drain or toilet. When your septic tank breaks down or gets damaged, it is a problem that needs instant action; before it turns into a big, smelly problem. Your septic tank is a part of your property. In case of an accident causing harm to the septic system. It should be covered under your homeowners insurance policy. After all, that's what home insurance is for.
Most homeowners insurance policies include coverage for sudden and accidental damage. These are the damages that the homeowners have not done anything about. There are some common types of hazards causing sudden destruction:
A frozen Pipe
Civil or Commotion hurdles
Demolition
Impairment caused by Vehicles or Aircrafts
Blasts / Fire or Thunder stroke
Sudden Changes in Climate
A Clog in your toilets or drains
Water damage by plumbing, heating, or overflow of air conditioning.
When Does Home Insurance not Cover the Damage to Septic Tank?
Well, most of the home insurance policies specify that they will cover any vandalism to septic tanks: if it is due to human error and lack of proper maintenance. Homeowner's insurance never covers damage that your insurer may attribute to earth movements or floods. Your insurance policy won't even cover the cost of having someone flush your septic system every few years as recommended, either.
Some of the few examples are:
Washing of chemical products, solids, and oils
Running a vehicle over the tank.
Insufficient drainage
Irresponsible behavior towards the tree roots
Items that cause problems: such as cigarettes, cigars, color or spots, and grease, usually do not cover under standard guidelines.
How can you prevent Damage to your Septic System?
The best insurance you can get is preventative maintenance. It includes cleaning and inspecting your septic tank regularly. Try to be cautious with the cleaning procedure of the sewage system. Make sure to engage with experienced septic tank pumping companies. They coffer pumping and inspection services to keep the system in good working order.
BOTTOM LINE
The septic system is a vital component of your home. If it fails, your house becomes uninhabitable in a very short time, and it is not cheap to repair. The most important thing is to keep your septic tank healthy and cleaned regularly.
You may get confused when it comes to damage to a sewage treatment plant or sewage treatment plants. Most homeowners have no idea or are unclear as to what is and is not covered. It is a good idea to read your policy carefully. Consult with your insurance agent to answer many of your questions.
Get even more out of your home with Maxx's Products's Home Maintenance Plans today! Click HERE to Learn MoreFor more home maintenance tips and tricks!
Check out these links and other Maxx's Products Blog Posts for tips and tricks on your home maintenance care!
Home Maintenance Goals for New Year
Septic Christmas Tips
Septic Tips To Maintain Your System This Holiday Season
Being Thankful for your Septic System!
Leave us a review on Google! Here
Check out our video on YouTube: Here